Peakside Property Management
Enjoy the valley – we take care of the rest
PPM manages and operates luxury private homes, chalets and villas in St. Moritz and the Engadine valley. Due to our tailor-made services, owners enjoy the benefits of villa accommodation without having to make sacrifices in terms of quality or service.
PPM is marketing exclusive accommodation, ensuring that properties are not just well run vacation homes but also lucrative investments.
PPM operates luxury rental chalets and villas since 2003 and is a pioneer in the industry of fully serviced chalets.
It's a good feeling to know your property is safe.

You are trying to get the impossible organised in St. Moritz?
Enjoy your holidays in one of our carefully selected chalets and apartments.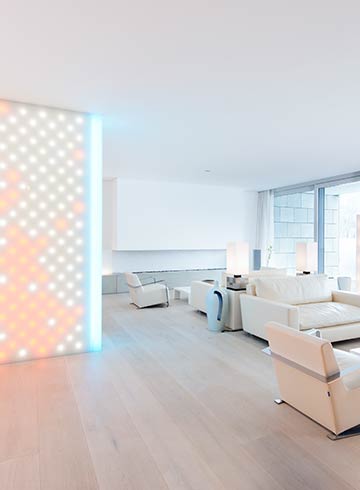 Held in an all white but cozy look, this apartment holds 3 en-suite bedrooms, a large living room and a spa area with Jacuzzi, sauna and a massage room. It is situated in a private residency at the…
Your Challenge is our Passion
We are happy to assist you and make your wish come true.